Private Hot Spring Bath with Fantastic View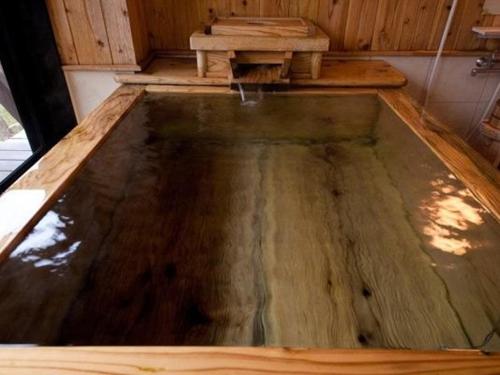 Every room features a private hot spring bath with superb view of Yufu.  
The hot spring water is 100%  pure, and it is called "Bijin no yu (Beautiful hot water)" because of its moisturizing effect. 
 
A View Bath at Guest Room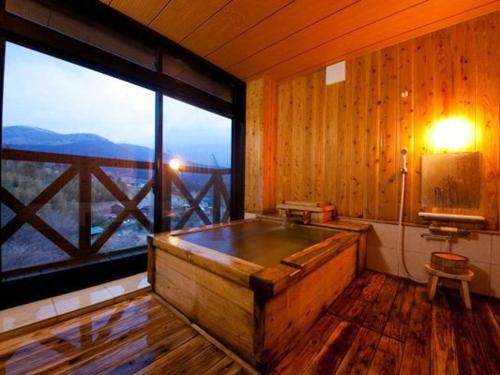 The hot spring bath made with Kochi pine tree make you relax with its natural healing scent. The 100% pure hot spring water is famous for its texture and beauty effect. The moist texture water make your skin smooth. Since a hot spring bath is equipped to every room, guests can take a bath whenever and as much as they want. Please enjoy the relaxing moment while feeling the nature and breeze.